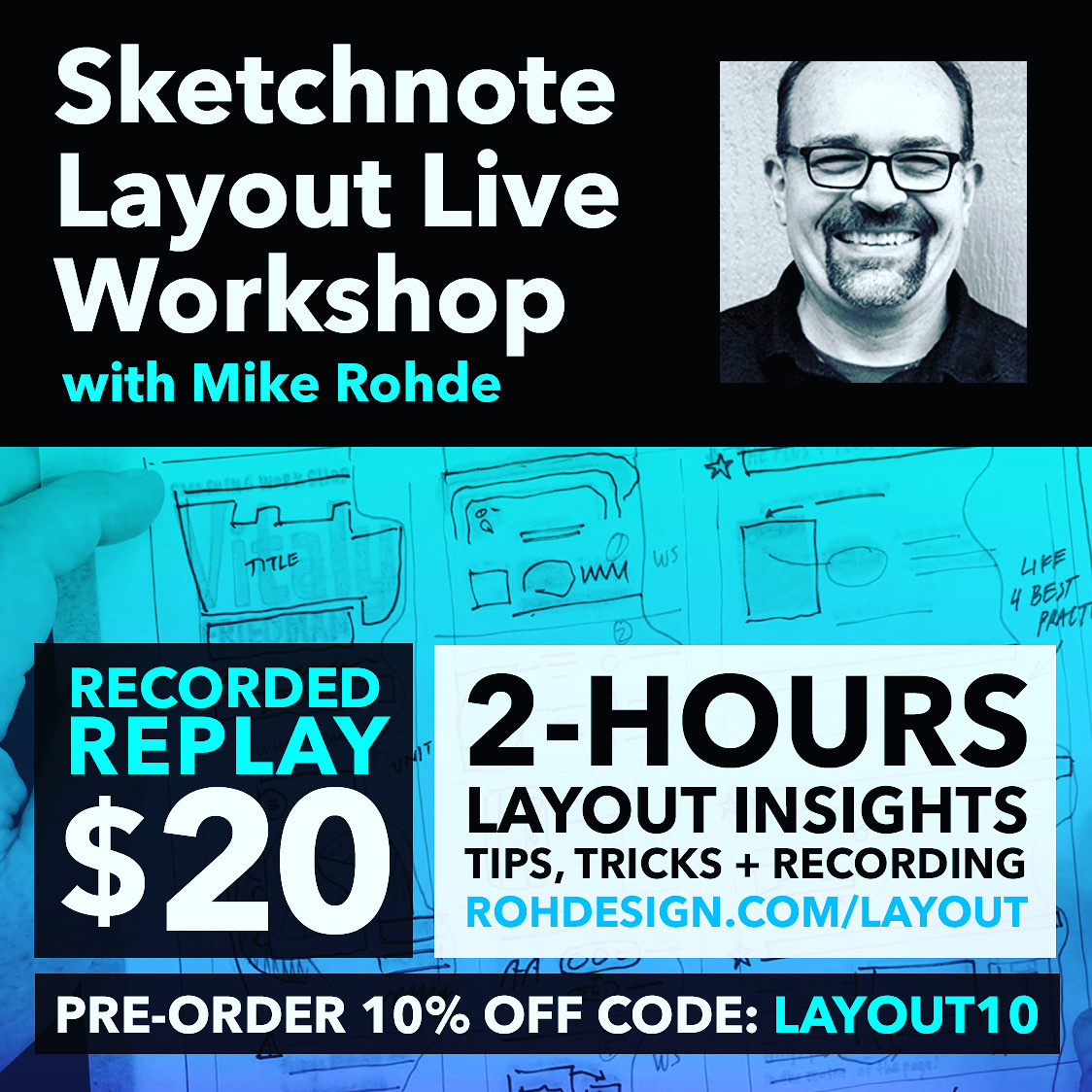 Missed my Sketchnote Layout Live Workshop in November?
Now you can pre-order the full recording for December 1, 2022 release w/ discount code LAYOUT10 for 10% off!
In this workshop video recording I share my approach and think about sketchnote layouts: what they are, how they work, then I deconstruct 3 sketchnote layouts in detail.
Watch as I take what I've learned from one of the deconstructed layouts to show you how I build thumbnails for reference and them demonstrate how I create pencil guides to structure some of my sketchnotes when I want to use a certain layout style.
My goal with this workshop is to reveal my approach and thinking, so you can take ideas from the workshop and apply them in your own sketchnotes.
Materials Needed:
Black gel or felt tipped pen
Color gel or felt tipped pen (your choice)
Pencil
9 x 12 tracing paper pad
Printouts of reference PDF (link above)
Loose printer paper or your sketchbook to take notes
Printed reference PDF printed out (provide with the video sale)