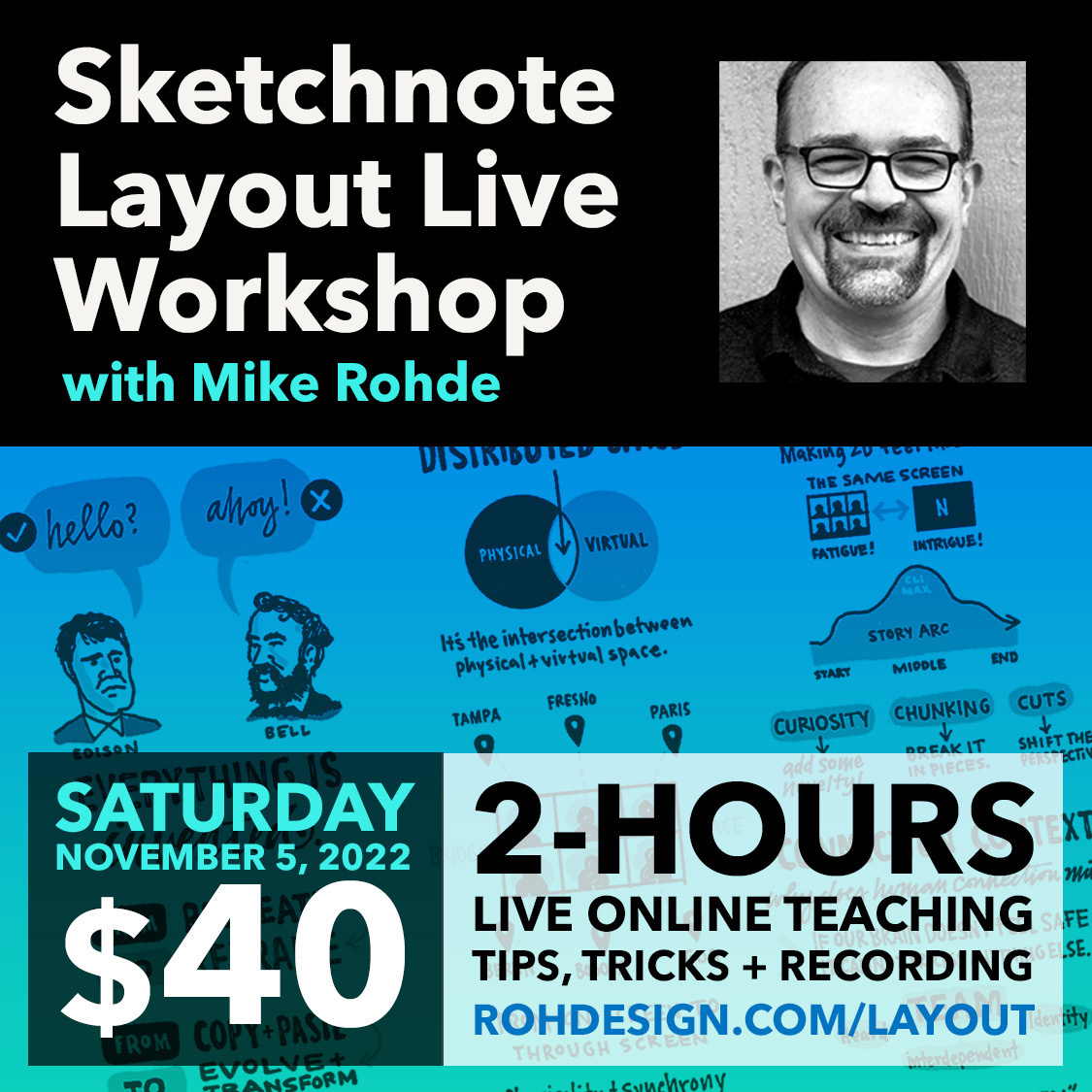 In December 2020, at the height of the pandemic, I ran a live, online workshop teaching my approach to lettering for sketchnoters. I had a blast sharing and I was honored to teach 200+ students that day in December!
Now, I'm back to teach a NEW live workshop sharing my approach to layout in sketchnotes, designed for sketchnoters.
Why layout? Because I've heard over and over that sketchnoters struggle with layouts every time they sketchnote.
They ask:
Which layout is the best one to use and when?
How do I deal with too little or too much space?
Why do some layouts work and others don't?
How can I improve my sketchnote layout skills?
To answer these questions, I'm offering a NEW, 2-hour, live, online workshop on November 5th from 12-2pm US Central, called The Sketchnote Layout Live Workshop!
Grab your ticket today for just $40: rohdesign.com/layout
This workshop is designed for beginners through advanced sketchnoters. It includes a full video recording to watch again or as insurance if you miss the live event.
My teaching includes:
Sharing the basic principles of how layouts work
Reviewing 7 common sketchnote layouts and where and why they work best (with samples)
A deep dive into Mike's top 3, go-to layout templates and when to use them
A live deconstruction of effective sketchnote layouts, sharing why these layouts work and how to apply their layout principles so you can create your own custom sketchnote layouts from your learnings
Live Q&A after the session to ask your questions
A full video recording of the session