After a week of waiting and little activity, the countertops were installed this week. What a difference it makes with those in place.
Plumbing should be completed this week and we can start moving our kitchen from the dining room into the kitchen — with water, electricity and somewhere to prepare the food.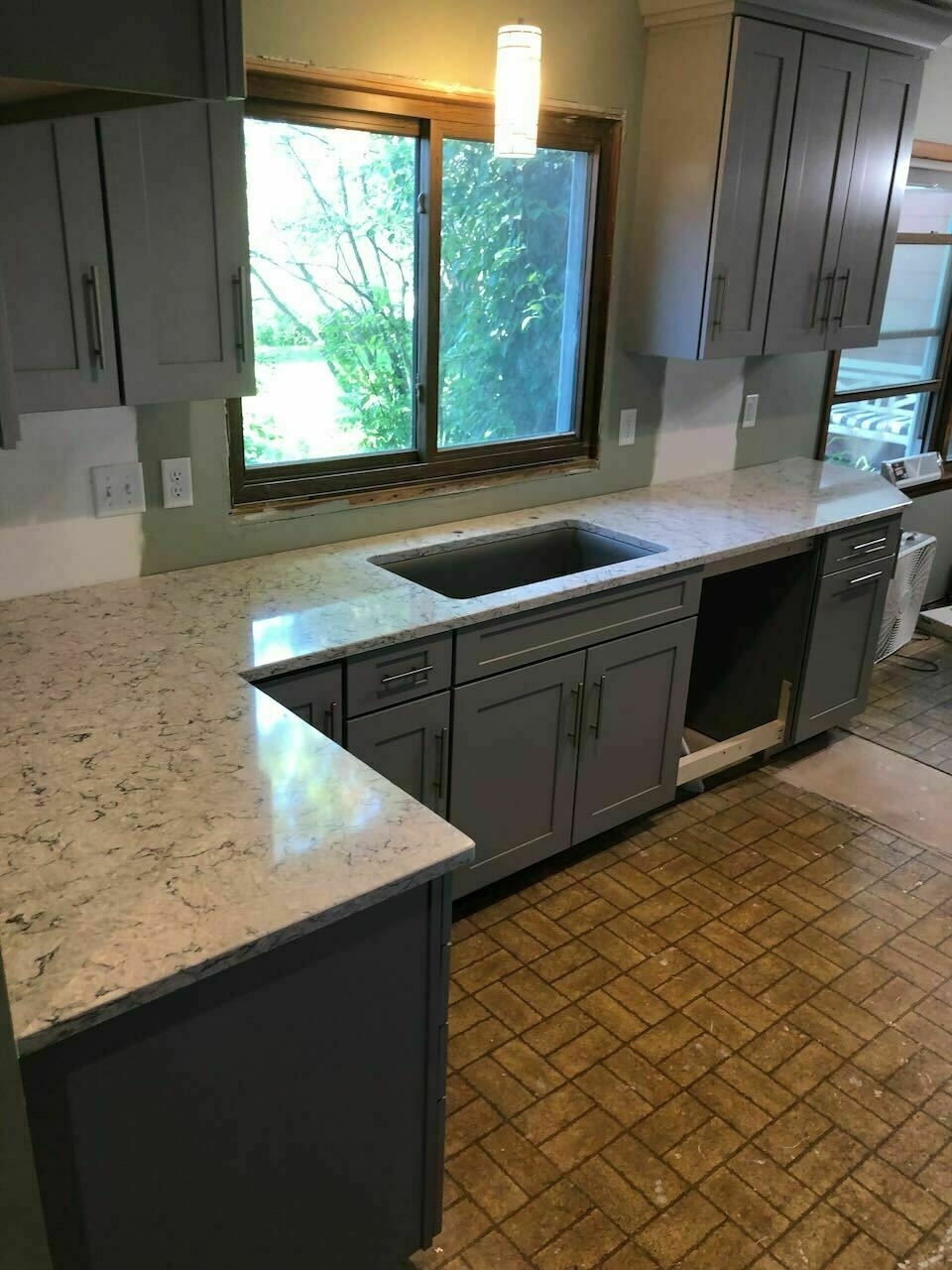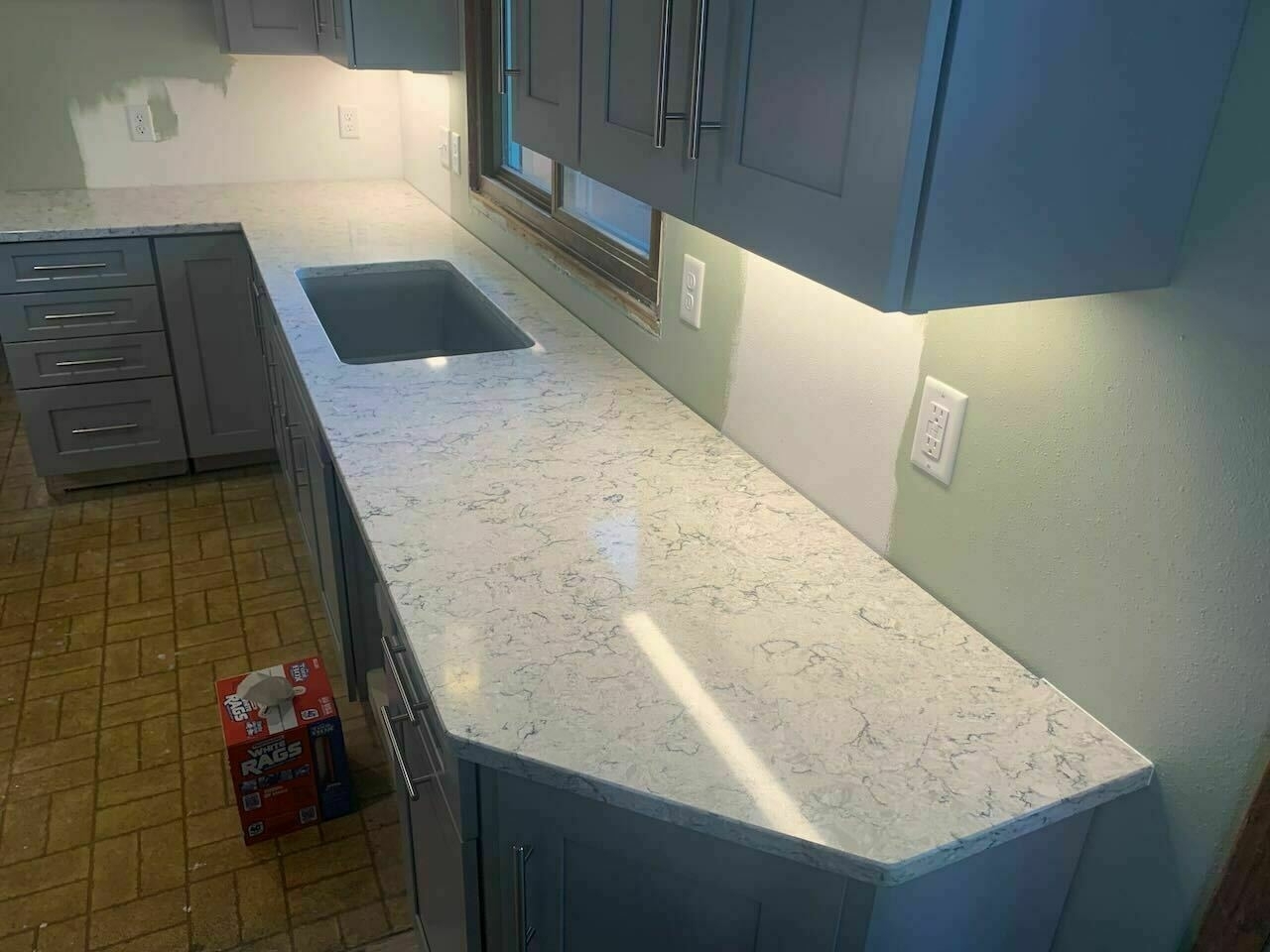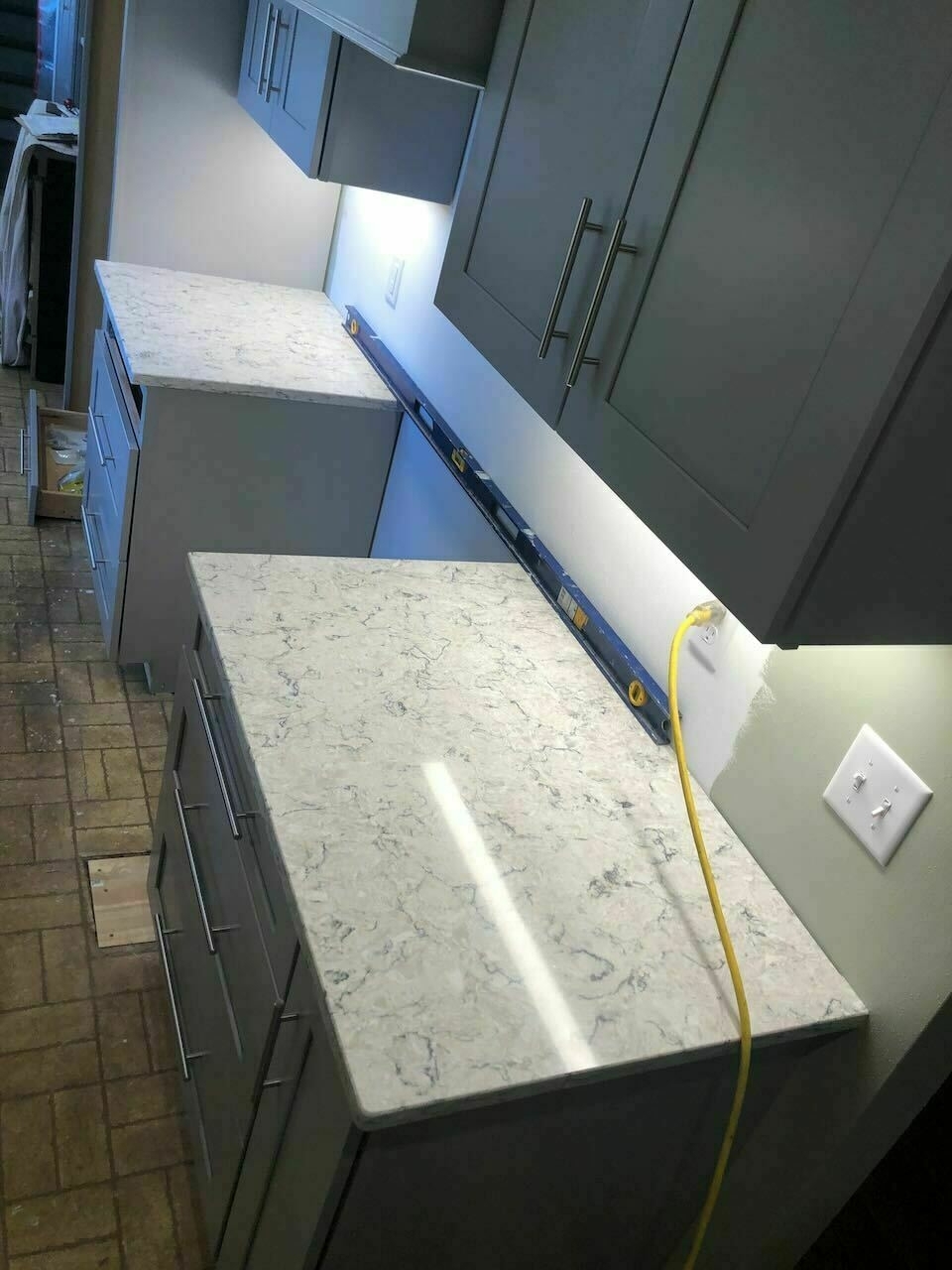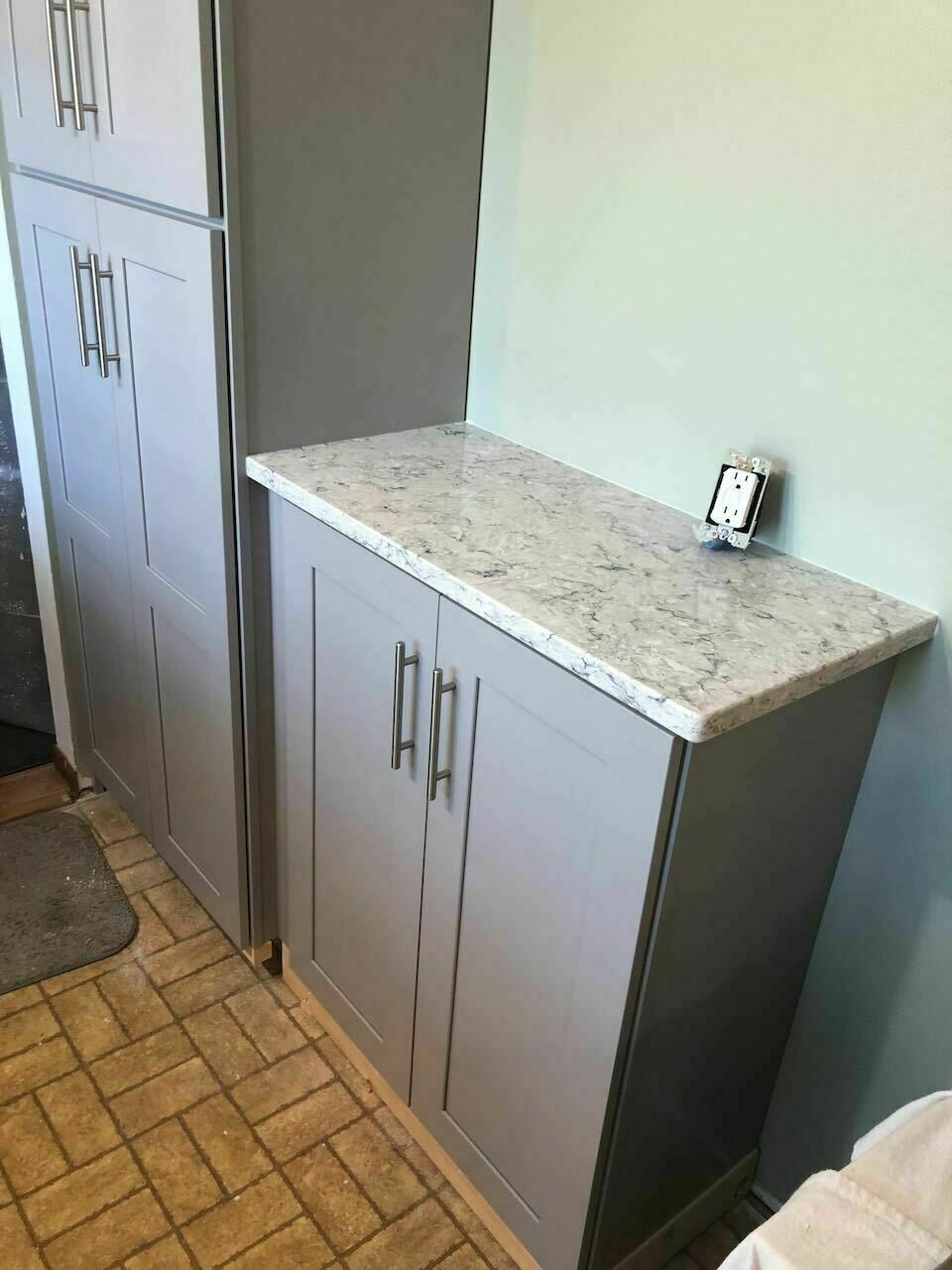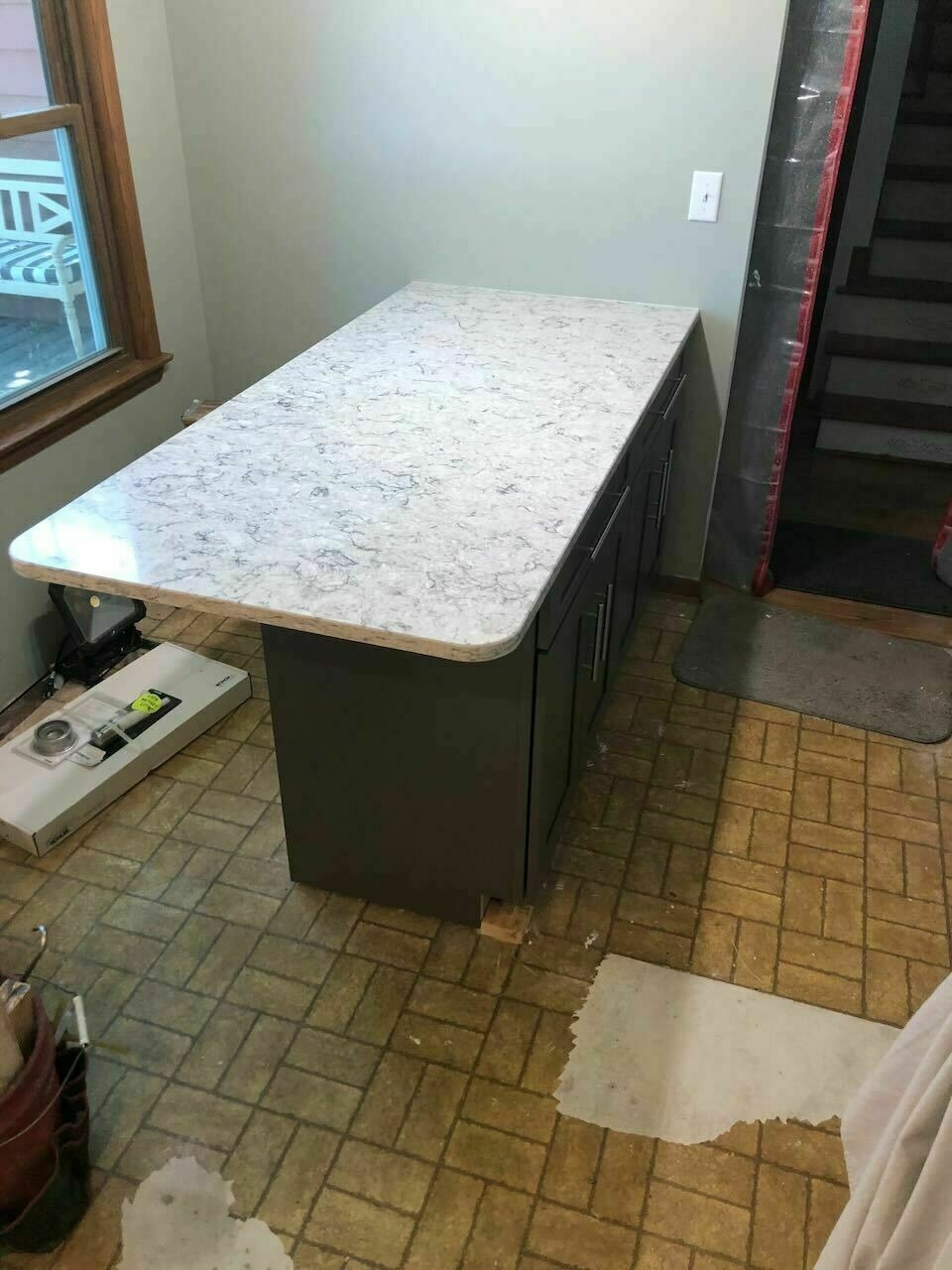 Flooring Chaos Ahead
Then we pepare for the next wave of chaos that is floor installation. We've decided to go with the same vinyl plank flooring starting in the utility room off the garage, through the kitchen, and into the livingroom, dining room, and hallway to the bedrooms — as all of those floors are ugly.
What this means is moving EVERYTHING from the living and dining rooms, washer and dryer in the utility room, into our family room or garage (save maybe a piece or two we can shift for the installer).
Basically, more chaos. But we know that in the end all of the chaos and disruption will result in a better living space for us for long-term enjoyment while it will increase the value of our home.
Here are some images with the new floor AR'ed into place with the LL Flooring app using photos above that gives us some idea of how the vinyl flooring should look: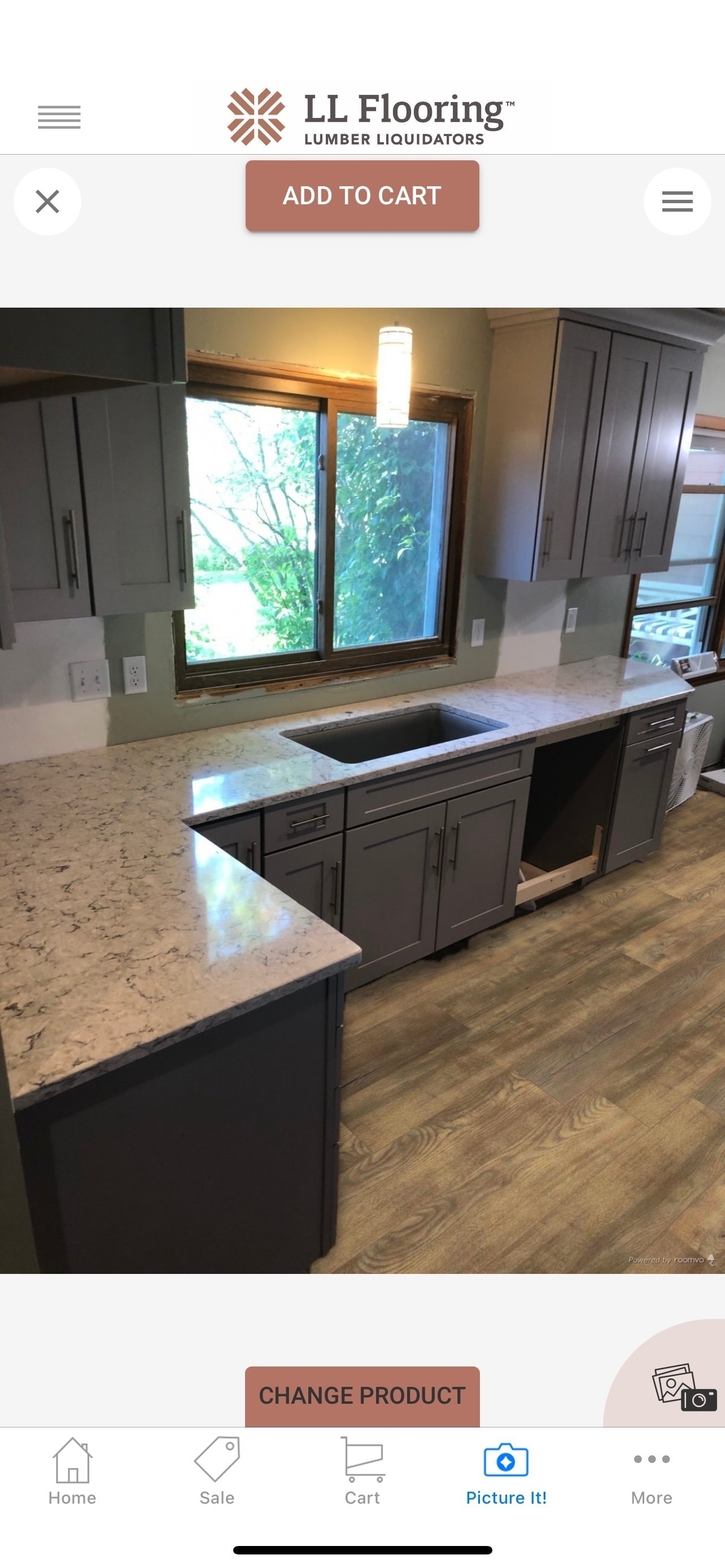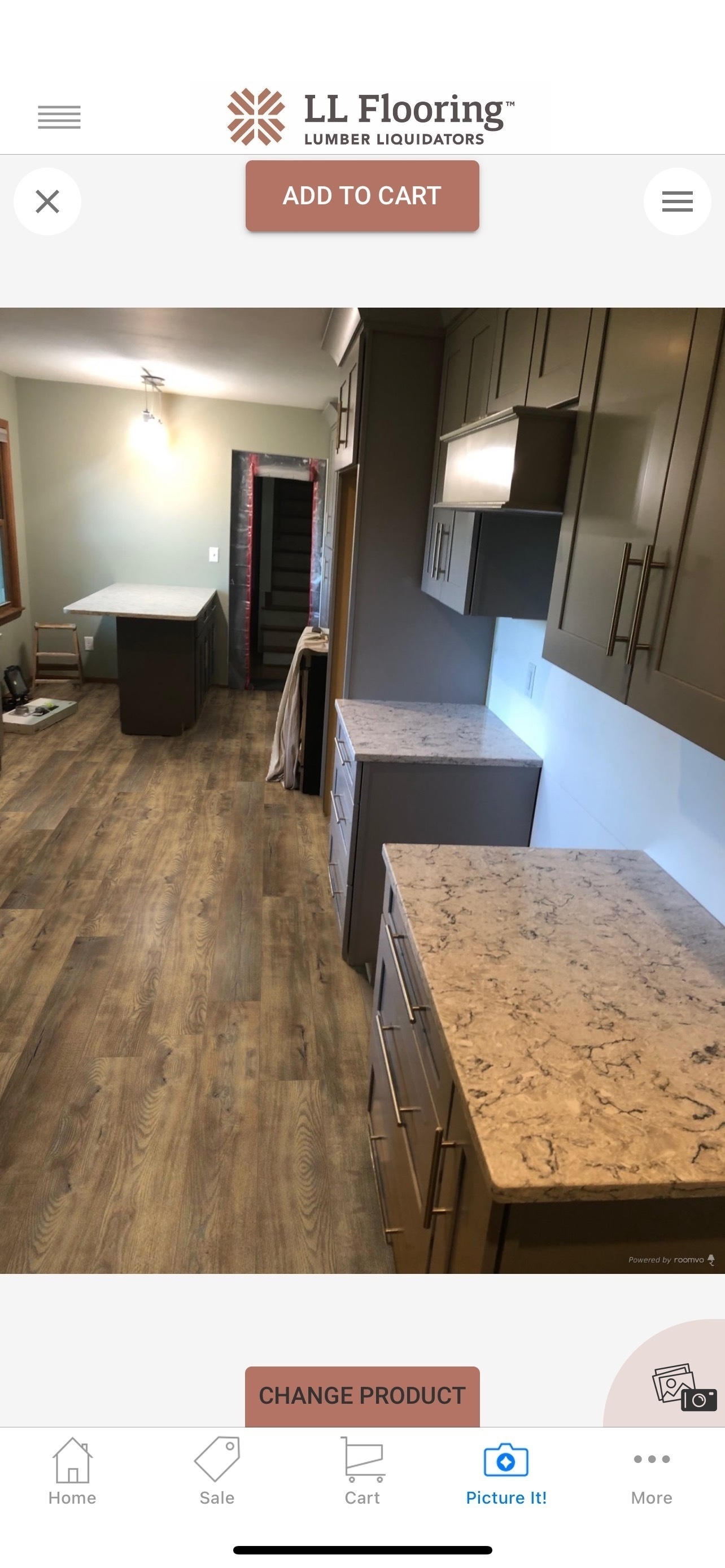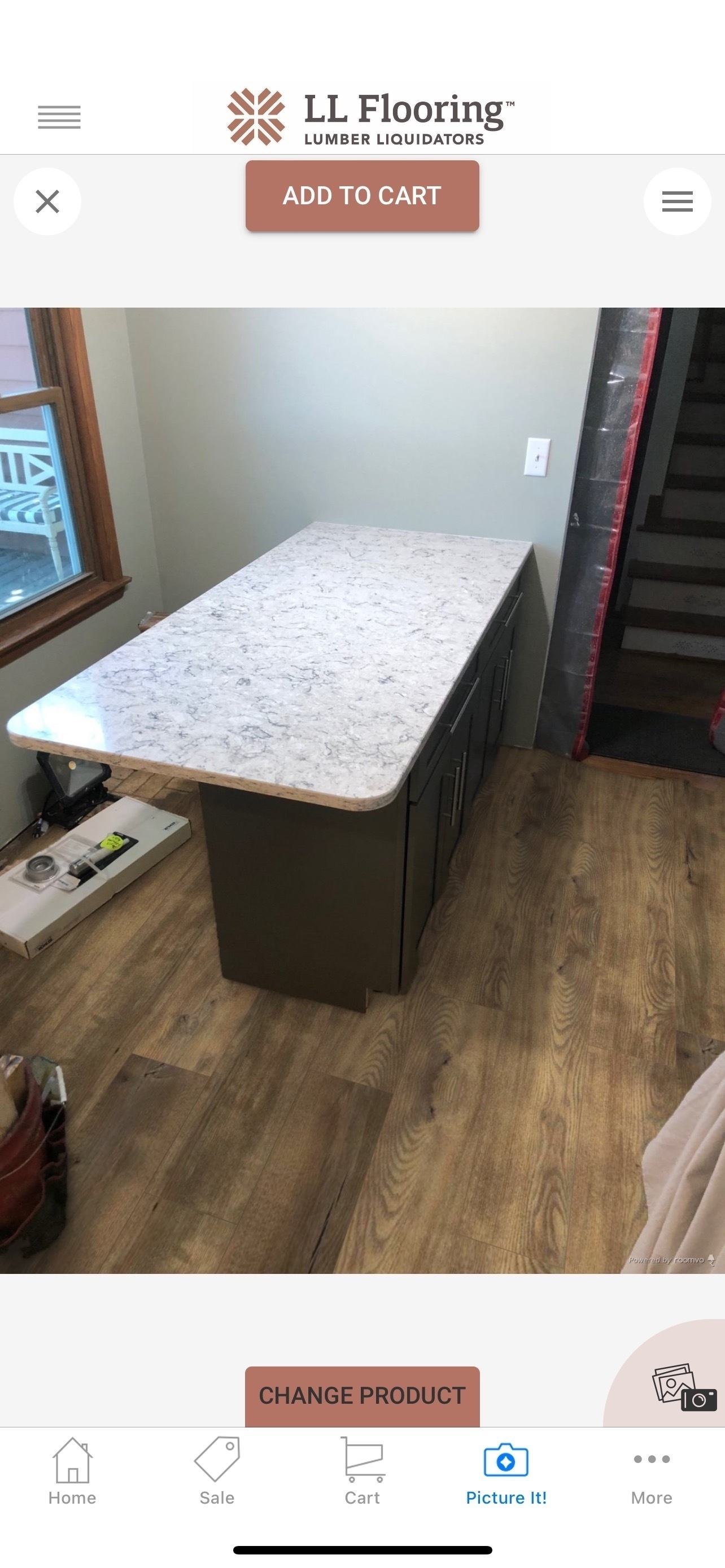 Just a few more weeks to go!